Announcements
Public Notice: A fire ban has been issued due to the dry conditions. This fire ban affects all residents and guests of the village. The ban continues until such time that conditions improve.
The fire ban includes fireworks, burning barrels, smudge, recreational fires and propane fire pits with an open flame higher than 2 inches. The village will aggressively pursue recovery from individuals who light fires during a ban. Please note that council has decided to specifically ban flying lanterns due to the high fire risk. Please click to see a link to the Saskatchewan government website for more information.
Permitted uses include barbecues (propane, gas, briguette & wood pellets), tabletop propane heaters and propane heaters with a maximum flame height of 2 inches, patio heaters and completely enclosed wood pellet fueled fire pits.
---
It is with great regret that we inform you of the death of Shaun Mamer. He was an integral part of our community and will be sorely missed. His humour, his warmth and his friendliness to everyone endeared him to everyone.
---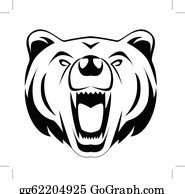 SK Environment would like to remind you the bears are out of hibernation and hungry! Please remove or clean your old birdfeeders so they don't come visit you!
---
Due to the untimely death of Ben Smith, Council has declared the position of Councilor vacant. Election will be May 22, 2021. Close of nominations will be April 17, 2021. Formal call for nominations posted under Community. Forms to be completed by those wishing to run also posted under Community.
Mail In Ballots will be available for this election as well.
---
The Village would like to thank Sask Lotteries for their contribution to this year's bumper replacements on our dock and for the new planters to beautify our Village.
---
Due To The Covid-19 Pandemic, All Persons Entering The Village Office Will Be Required To Wear a Face Mask. If You Have Any Concerns Or Questions About Your Health Or Others, Click Here For The Link To Government Of Saskatchewan Covid-19 Webpage.

The Village Office Will Be Open To The Public Or You May Contact The Village Administrator By Phone Or Email During Regular Office Hours – Tuesday's And Wednesday's 11–4.
About Us
The Resort Village Of Kivimaa–Moonlight Bay Is A Small Resort Community Located On The West Side Of Turtle Lake. Nearby Communities Include Livelong (20 Mins), Turtleford (30 Mins), Glaslyn (30 Mins) And St. Walburg (40 Mins). Kivimaa–Moonlight Bay Is Home To About 80 Permanent Residents, With Close To 240 Cabins And Over 300 Lots.